KAI Sushi & Sake Bar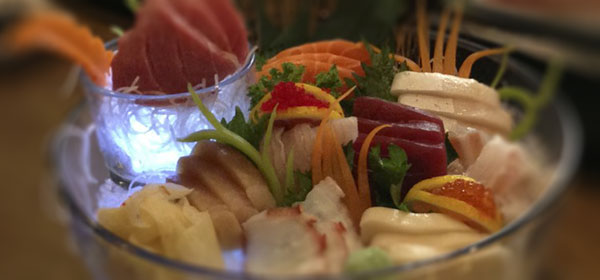 Welcome to KAI Sushi & Sake Bar, a truly unique combination of classic Japanese, Chinese, & Korean prepared dishes by Chef & Owner James Chung, & Executive Chef, Mr. Song.
Together they have combined 50 years of experience weaving classic, traditional Asian dishes with new and exciting sushi, sashimi, and chirashi creations!
---
WE ARE CLOSED ON JULY 4 AND JULY 5 FOR THE HOLIDAYS!
---
ROLL SPECIALS:
3 ROLLS: $23.99          5 ROLLS: $36.99
---
Check Out Our Review:
http://www.newsobserver.com/2013/11/14/3367732/trust-in-the-sushi-chef-at-kai.html
Our Menu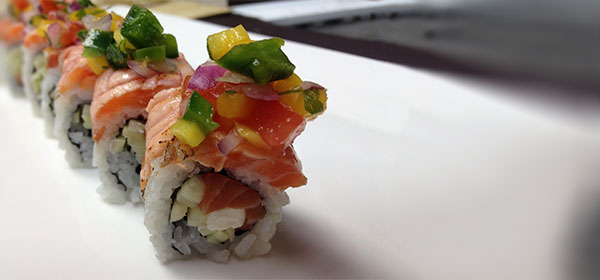 Come enjoy Authentic Japanese Cuisine and Great Service
---
Lunch Menu
Dinner Menu
Special Rolls
---
New Specials:
Spicy Salmon Bowl      Lunch:  11     Dinner:  16
Spicy Tuna Bowl          Lunch:  12     Dinner:  18
– Bowl consists of Spicy Salmon or Tuna, salad greens, cucumber, and seaweed on top of black or white rice
Hibachi Platter: (LUNCH ONLY)
Chicken  9
Beef  10
Shrimp  10
-Served with miso, salad, vegetables, chilled spicy edamame, and fried or steamed rice
Sushi Bar Appetizer:
Jalapeño Amberjack  12
Thin slice of Amberjack (Japan) with sliced jalapeno, fresh wasabi, and mustard pomelo ponzu sauce
---
New Special Rolls:
Monkey Majik  10
Tempura banana, fuji apple, and mascarpone cheese topped with crab salad, mango, and apple onion sauce
Darth Vader  10
Black rice with Spicy Tuna and avocado topped with spicy crab, avocado, wasabi tobiko, and "O" sauce